RENTALS ARE NOW CLOSED FOR THE WINTER, SEE YOU NEXT SUMMER FOLKS!!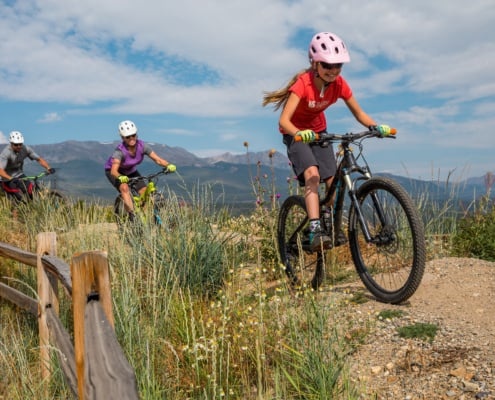 CALL US AT 970-547-4417 OR CLICK ABOVE TO RESERVE TODAY! COME TRY ONE OF OUR MANY ROCKY MOUNTAIN BRAND BIKES ON YOUR VACATION. WE HAVE E-BIKE OPTIONS AVAILABLE.
ENJOY CRUISING ALONG THE BLUE RIVER BIKE PATH TOWARD FRISCO, OR TAKE ONE OF OUR MOUNTAIN BIKES FOR A RIP ON OUR WORLD-RENOWNED SINGLETRACK TRAILS!

WE HAVE A VARIETY OF AWESOME ROCKY MOUNTAIN BRAND RENTAL/DEMO BIKES. RATES ARE AS FOLLOWS AND HELMETS ARE INCLUDED FREE WITH BOOKING:
$49/DAY or $39/4hours - HARDTAIL CRUISER: ROCKY MOUNTAIN FUSION & ROCKY MOUNTAIN SOUL
$69/DAY or $59/4hours - HARDTAIL CRUISER E-BIKE: ROCKY MOUNTAIN FUSION POWERPLAY
$79/DAY or $69/4hours - MOUNTAIN BIKE DEMO: ROCKY MOUNTAIN INSTINCT & ROCKY MOUNTAIN ELEMENT
$99/DAY or $89/4hours - E-MOUNTAIN BIKE: INSTINCT POWERPLAY